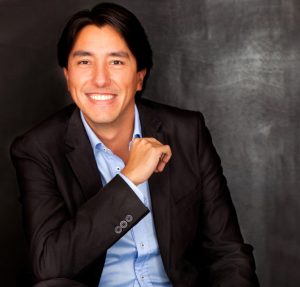 From how much certain presidential candidates are smiling to your favorite Harry Potter character's dentures (?), teeth get people talking.  But what's being said about your smile? You can make sure your teeth look their best with Invisalign in Los Angeles. And now, the treatment is completed in less than half the time. Dr. Latner is proud to offer a faster, more comfortable orthodontic treatment with Propel!
How Invisalign Works
Do you know about Invisalign? It's the popular clear braces system for adults and older teens. Using a series of custom plastic aligners, Invisalign gradually shifts misaligned teeth into the proper position. Invisalign is a good solution for the most common orthodontic issues, including teeth that are gapped, crowded, or suffering from underbite, overbite, or crossbite. Compared to traditional braces, Invisalign is a comfortable, discreet alternative. The aligners are removable, so you can continue to eat what you like and brush and floss your teeth just like you're used to.
But let's be honest — no matter how great Invisalign is compared to traditional braces, you don't want to spend long wearing braces of any kind. With any orthodontic treatment, one thing is always true: the faster it's over, the better.
Fortunately, there's Propel.
Propel Technology Speeds Up Invisalign
Propel technology offers a better way forward in orthodontics. But how does Propel speed up your treatment time? It uses exclusive SoftPulse Technology® to stimulate the bone remodeling process, helping teeth move to their new position faster, more predictably, and more comfortably, too. As your teeth begin to move around, the bones in the upper and lower jaw must adjust. By promoting the growth of this alveolar bone, Propel speeds up any orthodontic treatment.
The average Invisalign treatment lasts one year, but the total treatment time depends on the severity of the dental misalignment. Most Invisalign + Propel treatments are completed in as little as four to six months.
There are numerous benefits of accelerated orthodontic treatment with Propel. Some of these advantages include…
Invisalign treatment is sped up by 50 percent

Patients report less discomfort with Propel

Reduced time wearing Invisalign trays

Propel is FDA-approved and has accelerated the treatment of thousands of patients in the US.
Applying Propel to your Invisalign treatment only requires a few extra visits to Dr. Latner's office. He will use a small handheld device to stimulate the alveolar bone growth. It's a quick, comfortable procedure — it just takes a few minutes each time — and it dramatically reduces your time spent wearing Invisalign. That's something everyone can appreciate.
Contact Us to Discuss Accelerated Orthodontics Today!
Teeth that line up the way they should look more attractive and promote better dental health, too. If you are considering orthodontic treatment, why not speed it up a little — or a lot? We can help you spend less time wearing, thinking about, and dealing with your braces, and more time enjoying your straighter, more beautiful teeth. It's possible with Propel. Request an appointment with Dr. Latner today!