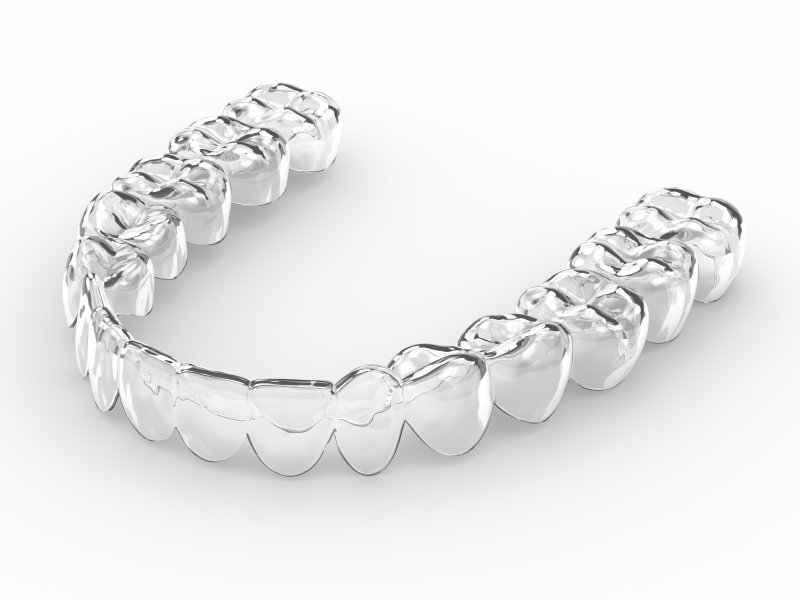 Having straighter teeth for an amazing smile is everyone's dream, and it can be tempting to look for convenient, at-home aligners to get the job done. Aside from the do-it-yourself approach, there's also your dentist who can provide Invisalign treatment. How do you know which is the better choice for you? Read on to learn the top five reasons Invisalign in Los Angeles is better than DIY clear aligners!
#1: Better Overall Investment
Although DIY clear aligners start off at a more affordable price, you should also consider any unexpected complications during the treatment. Due to the various steps you have to personally take to receive properly fitted aligners, this leaves room for mistakes and setbacks. If you were to need additional trays, for instance, you'd have to pay more than you thought.
With Invisalign, you're more likely to get the results you're looking for, especially since your dentist will closely monitor your progress. That means your treatment plan has a reduced chance of hidden surprises along the way.
#2: More Convenient Treatment Time
Each patient has a different treatment case, which can affect how long the procedure takes. However, if you take checkup appointments into consideration, in-office visits are usually more thorough than remote calls. This is because an in-person dental visit can detect complications and adjust right then and there, whereas a remote checkup would take more time for your dentist to find any problems and for you to apply any changes yourself. Overall, Invisalign will provide the shorter treatment time.
#3: Closer Dentist Supervision
Closer observation from your dentist will offer you more in-depth information about your progress. This can prevent any delays, as your dentist can physically find issues and advise you immediately on the next steps. For a remote checkup, you'll be responsible for alerting your dentist of any problems since they can't check for themselves.
#4: Dental Organization Approval
The American Dental Association (ADA) doesn't recommend at-home clear aligners, which should make you reconsider going down that approach. As the most trusted dental organization in the United States, who set the guidelines for dental laws and best practices, the ADA considers Invisalign to be a safer and more effective treatment than DIY products.
#5: Can Treat Complex Orthodontic Cases
Finally, Invisalign is superior at treating more difficult misalignment conditions. Unless your teeth are only slightly crooked, you'll probably need to see a dentist anyway. Invisalign is fully equipped to address most orthodontic problems, and you can guarantee that you're getting the right aligners for your needs.
In the end, Invisalign is the better deal, and you won't have to worry about any sneaky complications. Your dentist will be there every step of the way making sure you get your money's worth!
About the Practice
Westside Dental Associates provides outstanding dental care and modern, relaxing amenities for Los Angeles, CA and the surrounding neighborhoods. Using state-of-the-art equipment, they offer a collection of dental services for all your needs, including Invisalign treatment. If you want to know more about how Invisalign is the better option for you, visit their website or call (310) 765-7441.