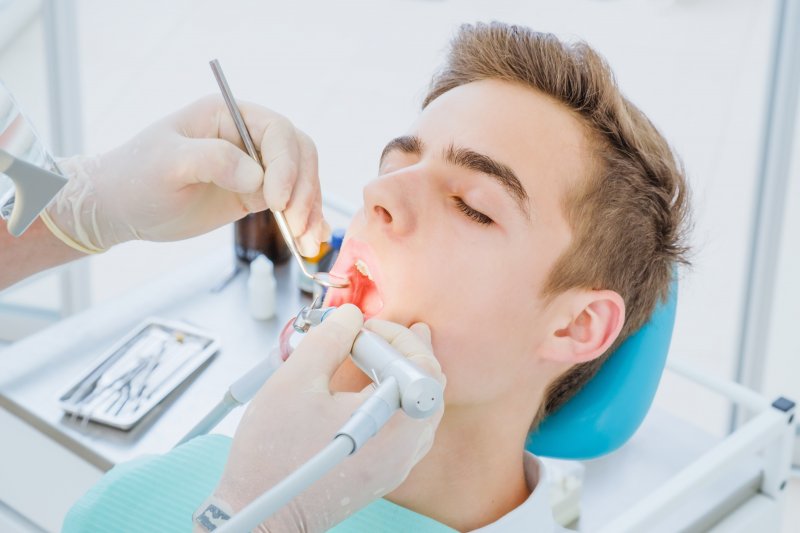 As you sit in the chair for your 6-month check-up, you can feel the anxiety start to kick in. All the times you were "too tired" to brush or too lazy to floss enter your mind, and you pray with everything in you that you don't hear the words "root canal."
According to the U.S. National Library of Medicine, roughly 50% of Americans feel fear around going to the dentist. If this sounds all too familiar, here are four reasons not to be scared of your upcoming root canal therapy in Los Angeles.
Root Canal Procedures are Routine
For many patients, the fear of the unknown plays a huge role in the anxiety they feel at the dentist. While this may be your first root canal, there are nearly 15 million of these procedures performed across the U.S. each year. At your appointment, your dentist will:
Apply a local anesthetic to your mouth to numb you.
Place a rubber dental dam on your tooth to keep it dry.
Suction out the infected pulp through a small hole in the infected tooth.
Fill the hole with gutta-percha (a material that strengthens your tooth and stops bacteria from entering).
Root Canals are Virtually Painless
For many, the association between a root canal and severe pain is deep-rooted. However, the American Association of Endodontists is quick to disprove this myth. With the latest advances in technology and pain management, opting for a root canal is virtually painless both during and after the procedure. In fact, many patients find that the pain they were feeling from the infected tooth was more severe than the procedure and recovery altogether.
They Have a 85% Success Rate
The thought of sitting in the chair for hours only for it not to work is enough for patients to put off a root canal as long as possible. However, that is the exception, not the rule. With early intervention and the addition of a filling or crown, they actually have a 85% success rate. So if you are experiencing consistent pain in your tooth and sensitivity to certain foods and beverages, a root canal can fix the pain and have you back to enjoying the finer things in life for years to come.
Your Dentist Wants to Work With You
Although your dentist is dedicated to delivering a positive, pain-free service, they also understand that your previous experiences may impact your anxiety around any dental work. If you are feeling fearful around your upcoming visit, make sure to have an open, honest conversation with your dentist. This will provide them the opportunity to ease some of your fears or recommend solutions like sedation dentistry.
Hearing that you need a root canal can immediately cause a surge of fear. However, with the latest technology, powerful anesthetics, and a focus on delivering you a positive experience, a root canal is less painful than a routine filling!
About the Author
In addition to graduating from the Washington University in St. Louis, Dr. Latner is one of fewer than 10 dentists who has achieved a mastership in the Academy of General Dentistry and accreditation in the American Academy of Cosmetic Dentistry. Backed by his talented staff at Westside Dental Associates, Dr. Latner lives out his passion for general dentistry with the award-winning service he is known for. If you are looking for a dentist in Los Angeles to complete your root canal, visit his website or give him a call at 310-477-1081.