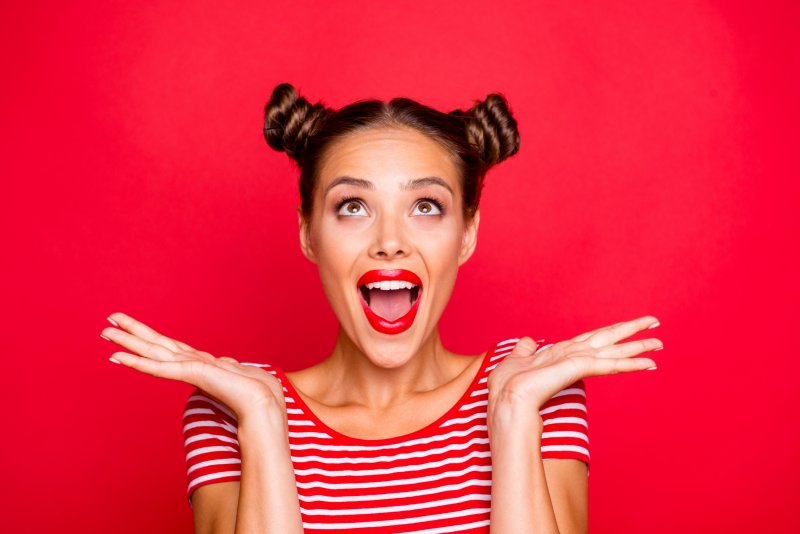 Losing things is a frustrating and sometimes comical part of life. How many times have you had to search for your keys or the television remote? Surveys have found that the things Americans lose the most are the ones they carry around with them: phones, keys, glasses, wallets, and bags. If you wear Invisalign trays, you are unfortunately at risk of losing those too! If you end up losing your aligners, you may begin to stress about keeping your treatment on track. Your cosmetic dentist in Los Angeles is here to give you the next steps of what to do…and how to prevent future "Invisa-bility" of your aligners.
Step 1: Breathe and Backtrack
First things first: no need to panic. Take a minute to breathe and calmly retrace your steps. You most likely took them out while eating, drinking anything but water, or cleaning them. Look in the places related to these activities. Be sure to pay attention to the small places they could've fallen into or the unusual places they might have ended up, like the trash can.
Step 2: Contact Your Cosmetic Dentist Right Away
It is important to wear your aligners 20 to 22 hours a day to keep your treatment on track. Neglecting to do so can cause your teeth to begin to drift into their previous position, sending you back to square one. That's why getting in touch with your dental team right away is of the utmost importance! If you still haven't found your aligners after 24 hours, call your dentist right away. From there, they can provide you with the next best steps to ensure your smile goals don't suffer.
Step 3: Don't act on your own
You may be tempted to take care of the situation on your own by starting on the next set of trays. While this may be convenient, it may not be the best route to take. Each aligner is designed for a specific phase of your treatment; skipping ahead to the next set too early can affect put too much pressure on your teeth and damage them. It may even be best to use the previous trays, but the only way to know for sure is to contact your dentist. Allow them to guide you to the next best step based on your current place in treatment.
Step 4: Ensure You Don't Lose Them Again
As the saying goes, "an ounce of prevention is worth a pound of cure". Use these easy but important tips to keep your aligners from performing a disappearing act:
Always put your aligners in their case when you take them out. A brightly colored case is often easier to keep track of.
Keep your aligners in as much as you can. You should take them out only when necessary, like eating or drinking something other than water.
Don't place them on a plate, tray, or wrap them in a napkin. This makes it more likely that they will accidentally be thrown away or lost.
Invisalign is a convenient and reliable option for straighter teeth but unfortunately, your treatment can get off track if you lose your aligners. Luckily, there are clear steps to take so you can get back on track for straight teeth!
About the Author
Dr. Les Latner serves Los Angeles and the surrounding communities by providing healthy, beautiful smiles. As an active member of the American Academy of Cosmetic Dentistry, he offers state-of-the-art Invisalign treatment to help you achieve a straighter smile. Contact Westside Dental Associates at their website or call (310) 907-7987 to make an appointment.