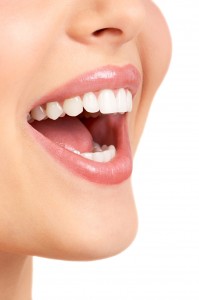 Your smile is often the first thing anyone will notice about you. But if your smile is stained, chipped, misaligned, or oddly spaced, you may feel nervous about letting your smile shine.
That's why Dr. Latner, an L.A.-based cosmetic dentist with years of experience, offers a great cosmetic solution that can help—porcelain veneers.
Porcelain veneers are a thin, handmade cosmetic option for restoring smiles. What's more, they're durable, natural-looking, and also stain-resistant, ensuring that your new smile will always be as dazzling as it is on day one.
During your first visit with us at Westside Dental Associates, Dr. Latner will custom design your veneers to complement your appearance, addressing a whole range of factors so that you end up with results that are just the right size, shape, and color for you. Once these plans are in place, they'll be sent to our lab, where a highly trained lab technician will craft your new smile, before sending the finished results back to us for placement.
If you're ready to find out how porcelain veneers from Westside Dental Associates can make you look younger and help you increase your self-confidence, call us today. At our Los Angeles dental office, you'll find the knowledge and expertise needed to help you transform your smile and your life.