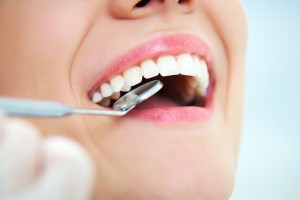 To enjoy good oral health, our dental team at Westside Dental Associates recommends coming in for care at least twice a year for regular exams and cleanings. But we understand how hard it can be to fit multiple visits in during the year. For some patients, seeing the dentist takes courage. For others, it may be that a busy schedule makes it difficult to plan far in the future.
Whatever your situation, the good thing about the brand new year coming up is that you can make a fresh commitment to seeing us for regular care at least twice. Don't live with your frustrations of missing an appointment this year—but do start thinking about how you can make regular care a priority in 2014.
For patients who have put off care because of anxiety, conscious oral sedation can help. Using conscious oral sedation, Dr. Latner can help patients experience comfortable, anxiety-free care.
For other patients, it may be helpful just to consider how important a healthy smile is. Your oral health doesn't exist in a bubble; problems in your mouth can potentially contribute to problems in the rest of the body. But through regular exams and cleanings, Dr. Latner can help you enjoy better oral health and overall wellbeing.
Are you ready to schedule your first appointment for 2014? Call Westside Dental Associates today. It doesn't matter how long it's been since you're last appointment—we won't judge! What's important is making sure 2014 is a banner year for your smile. We offer comprehensive general dentistry to patients from Los Angeles, Santa Monica, Beverly Hills, West LA, Mar Vista, Culver City, Rancho Park, Westwood, Brentwood, Venice, Marina del Rey, Playa Vista and nearby areas.