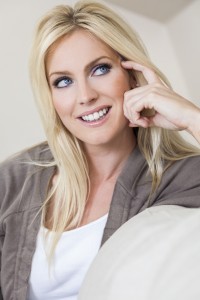 At the Los Angeles dental practice of Dr. Les Latner, we provide our patients with the thorough instruction and accurate information they need to ensure lasting oral health. The success of any surgical procedure, including the placement of dental implants relies largely on how well the body is cared for. An important aspect of the recovery process is nutrition in the days and weeks following surgery.
The Importance of Diet Following Dental Implant Surgery
The tissues located in your mouth are among the most rapidly healing in the entire body. In order to heal properly and completely after any type of surgery, the body requires quality nutrition and sufficient rest. For the duration of your recovery period, you'll follow specific instructions provided to you by Dr. Latner and our team. A portion of these instructions will include how to properly cleanse the surgical site after eating so as to promote full healing and minimal discomfort. Other important diet-related tips include:
Stay hydrated. For the first few days following your procedure, the amount of solid food that you'll be able to eat will be limited. Six to eight 8 oz. glasses of water per day can help keep you hydrated as your gums heal, giving your body the necessary tools it needs to recover. Do not drink through a straw at all until healing is complete; doing so can result in the dislodging of the clot that is essential to successful healing.
Avoid excessively hot foods. Instead, stick to a variety of cold, soft foods until all bleeding has ceased and signs of wound healing are apparent. Applesauce, Jell-O, yogurts, and smoothies are typically among the best options, soothing the gums rather than irritating them.
Keep it simple at first. Until your dental implant has completely fused with the jaw bone, eating anything that requires crunching or applying immense pressure should be avoided. When osseointegration is complete, your implanted restoration will be just as strong as the rest of your dentition, allowing you to eat and drink normally once again.
Don't stop eating. It's common to experience a diminished appetite following surgery, particularly one that involves the delicate structures of the mouth. It is important, though, to ensure that you're giving your body the vitamins, minerals, and proteins it needs to heal. We are always here to help if you have any questions about a specific type of food or drink after your implant procedure.
Optimal Oral Health through Proper Nutrition
Whether you have already begun the dental implants process or you'd like to learn more about post-op care, Dr. Latner and our entire team are here to help in every way we can. We will always provide you with the close, personal attention and superior care you deserve. From our conveniently located dental practice in Los Angeles, CA, we also warmly welcome patients from surrounding communities in Santa Monica, Beverly Hills, Venice, Brentwood, Culver City, Rancho Park, West LA, Marina del Rey, Playa Vista, and beyond. Contact our office today to discover what a difference our commitment to you and your family can make in your next dental experience!