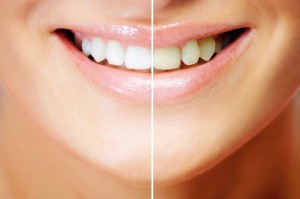 When you feel confident about your teeth, you feel more confident about sharing your smile with others. But if you have stained teeth, smiling may be the last thing on your mind.
Teeth stains have a variety of causes. Chief among them are tobacco smoking, aging, and drinks like coffee, tea, soda, or red wine. Certain medications like tetracycline can even contribute to the formation of stains.
You don't have to live with teeth stains, though. General, restorative, and cosmetic dentist Dr. Latner provides teeth whitening services for patients in Los Angeles and surrounding areas through Zoom! Whitening.
With Zoom! Whitening, patients can enjoy a smile that's as much as 6 to 10 shades brighter, and all after just a single one-hour visit to Westside Dental Associates. And with occasional touch-ups with your custom-fitted take-home trays, it's possible for patients to enjoy their dazzling smile indefinitely. In addition to supplying you with custom-fitted trays, Dr. Latner will also give you a supply of professional whitening gel, and all the information you'll need in order to touch-up your smile on your own time and in your own home.
Find out more about teeth whitening from Westside Dental Associates, Dr. Latner, and Zoom! Whitening by scheduling an appointment with our Los Angeles dental office.  You can also see our other cosmetic dentistry services by visiting our cosmetic dentistry page.
We can help you have a smile you can feel confident about and will want to share with others. Call us today!