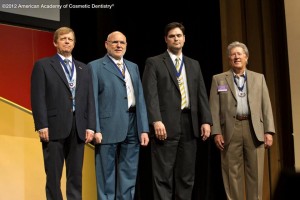 As a dedicated Los Angeles cosmetic dentist, Dr. Les Latner takes great pride in creating beautiful smiles for his patients. But as important as every smile is, some are more precious than others. That's why Dr. Latner is proud to participate in the Give Back a Smile program from the American Academy of Cosmetic Dentistry.
Restoring Vulnerable Smiles, Free of Charge
If you've never heard of it before, the Give Back a Smile program is dedicated to helping survivors of domestic abuse reclaim their lives and their smiles with free cosmetic dentistry treatment. Because a beautiful, functional smile is important for more than just self-confidence, Dr. Latner is happy to provide treatment to those in need.
Our cosmetic dentistry services include:
These are some of the most popular and effective cosmetic dentistry services available anywhere, and through the Give Back a Smile program, domestic abuse survivors have access to them completely free of charge.
What's more, in honor of all of his work in the Los Angeles area, Dr. Latner was recently given a special award from the AACDCF for his work with domestic abuse survivors.
Would you like to learn more about the Give Back a Smile program? Visit them at their website here or call them at (800)773-4227. You can also explore Dr. Latner's cosmetic dentistry options by exploring our site, or you can give us a call with your questions or to schedule a visit. Dr. Latner serves patients from Los Angeles, West Los Angeles, Westwood, Santa Monica, Rancho Park, Culver City, Beverly Hills, Venice, Marina del Rey, and surrounding areas.