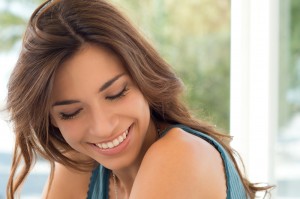 With 2014 almost halfway over, you have a lot to look forward to over the next few months. Maybe you have family vacation planned, or you're simply looking forward to the holidays that come with cooler temperatures. Don't you want to go into these anticipated moments feeling confident and happy about your smile?
At Westside Dental Associates, we think now is a good time for patients to consider a cosmetic makeover for their smile. With plenty of time left in the year, you can have a whiter, more dazzling smile in time for all the big events coming up later in the year. And with our diverse range of services, we're confident we can put together a plan you'll love.
Two of our most popular cosmetic dentistry services include: teeth whitening and porcelain veneers. Often, these services are used separately, but for some patients a combination of the two makes for the perfect cosmetic makeover plan.
Other services include porcelain crowns and tooth-colored fillings. Both of these have a cosmetic and restorative function. In other words, they help us improve the appearance of smiles, but they also help us treat cavities or support teeth that are compromised in some way.
Which of these cosmetic or cosmetic-restorative services are right for you? Dr. Latner would be happy to consult with you on a treatment plan.
Don't let the second half of 2014 get away from you without considering cosmetic care from Westside Dental Associates. Call us today for an appointment. We serve patients from Los Angeles, Brentwood, Santa Monica, Venice, Beverly Hills, Marina del Rey, Rancho Park, Mar Vista, West LA, and beyond.