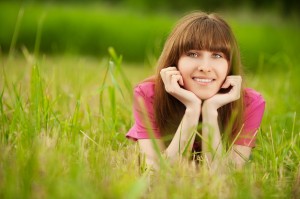 More than anything, when you're out and about, you want to project an aura of confidence and success. But sometimes, how your teeth look can keep you from achieving that level of self-confidence. Don't you wish there was a way you could transform your smile and take your self-esteem to new heights?
There is!
Thanks to our range of popular and effective cosmetic dentistry services, our Los Angeles patients can finally have the dazzling smile they deserve. Dr. Latner's cosmetic dentistry services include:
With each of these services, Dr. Latner can bring you closer to your goal a beautiful, striking smile.
But, you may be wondering, which one is right for you?
The good news is that most cosmetic dentistry services will work with most patients. But that doesn't mean you should just choose any service. During a consultation visit, Dr. Latner will talk with you about what you want from your image. Perhaps beauty is your primary goal. Or maybe you just want to turn back the clock on your appearance.
Whatever your goal, we hope you'll choose Dr. Latner for all your cosmetic dentistry needs. Call us today to schedule your consultation. We provide excellent cosmetic dentistry to discerning patients in the Los Angeles area and beyond.