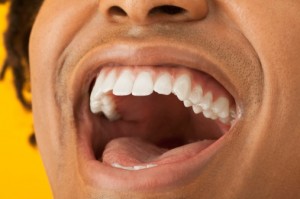 As much as we would like for things to stay in the same pristine condition that we got it, life does not work that way. From a scratch on your car to a stain on your favorite shirt, life definitely has a way of leaving evidence, and it is not always pretty. Unfortunately, the same goes for your smile. Throughout the years, your smile will stain and chip, causing the overall appearance to be less than appealing. If you feel as though there is nothing you can do to bring back the life your smile once had, you are in luck! Dr. Les Latner is able to rejuvenate the smiles of his patients by offering cosmetic bonding at his Los Angeles, CA dental office.
One of the main reasons why cosmetic bonding is so wonderful is because it is able to effortlessly cover up years of wear and tear on your smile in a single appointment. Being able to cover stains, cracks, chips, misalignments, gaps, and more, there is virtually nothing cosmetic bonding cannot take care of! All you have to do is contact our office today and reserve your appointment to have the smile you felt as though you lost.
Cosmetic bonding works by applying a tooth-colored composite onto your smile. The color of the composite is determined by the color of your original smile, allowing for your transformation to look as natural as possible. Once the desired shape is accomplished, Dr. Latner will polish the area, making your new smile shine! At the end of the procedure, your smile is beautiful, and definitely a smile people will envy!
Call us today to reserve your appointment for Dr. Latner. We offer general and preventative care to patients from Los Angeles, Brentwood, Santa Monica, Venice, Beverly Hills, Marina del Rey, Rancho Park, Mar Vista, West LA, and the surrounding communities.