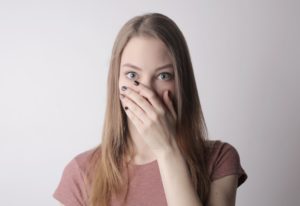 If you're insecure about stained or discolored teeth, you're not alone. To bring new life to your smile, there are many OTC products that claim to get your teeth several shades whiter. Although they may seem like the ideal solution, you might unknowingly place your oral health at risk if you have untreated cavities. Tooth decay and teeth whitening in Los Angeles creates a recipe for disaster. Here's why it's best to see your dentist for a whitening treatment to prevent unwanted complications.
Risks of Cavities and Teeth Whitening
Prior to professional teeth whitening in Los Angeles, your dentist will perform a comprehensive examination to ensure there aren't any untreated dental concerns, like tooth decay. Whitening treatments contain hydrogen peroxide. Although it is safe, it can cause problems for overly sensitive teeth, such as those that are weakened by decay. If your teeth aren't healthy before using a whitening product, it can lead to pain that can last for several days. In some cases, decayed teeth that are exposed to whitening bleach can be ruined permanently.
People who use OTC whitening treatments without first seeing a dentist are at the greatest risk of complications because they may not be aware they have a dental issue lingering in their mouth. As a result, it's always best to consult with your cosmetic dentist before whitening your teeth. Not to mention, a professional treatment will provide significant results that can last for years with the right aftercare, whereas products from a drugstore only offer minimal improvement that is usually short-term.
Safely Whiten Your Smile
If you're ready to turn back the clock and enjoy a bright, beautiful smile again, your first step is to schedule a consultation with your dentist. They'll examine your teeth and gums to look for any issues requiring treatment before moving forward with your whitening procedure. If you have any preexisting dental work, like fillings, bonding, veneers, or crowns, the whitening treatment won't have any effect on their color. Therefore, your dentist will also create a personalized plan to ensure your restorations blend in with your smile after reversing stains and discoloration.
Once you have the green light from your dentist to revamp your smile, they'll also explain how to maintain your results, such as committing to your oral hygiene and visiting your dentist regularly. They'll also advise you to limit your exposure to anything that may cause new stains, like drinking coffee or smoking.
Enjoy a Bright Smile Today
Don't place your smile at risk. Turn to the professionals for teeth whitening and your oral health in Los Angeles to achieve the drastic results you want.
About Dr. Les Latner
Dr. Latner earned his dental degree from Washington University in St. Louis and is one of the few dentists who are accredited in both the American Academy of Cosmetic Dentistry and a mastership in the Academy of General Dentistry. You can feel confident your smile is in good hands when choosing Dr. Latner for cosmetic services. Contact our office today to schedule your consultation for teeth whitening.