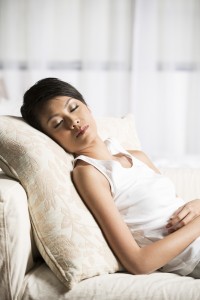 Do you avoid going to the dentist because of anxiety? So do many others. That's why Dr. Latner of Westside Dental Associates offers oral conscious sedation, a common form of sedation dentistry. With oral conscious sedation, we can help patients in the Los Angeles area stamp out anxiety and have a new kind of dental experience.
Oral conscious sedation works using a safe and effective prescription, in combination with nitrous oxide. What's more, Dr. Latner has been certified to offer oral conscious sedation by the Dental Organization for Conscious Sedation (DOCS). That means you can trust our team to safely and effectively offer care with oral conscious sedation.
Here's what you can expect.
First, you'll take a small pill when you arrive at our Los Angeles office for your appointment. Once the pill has taken effect and you're resting comfortably, we'll begin your procedure. Under the influence of oral conscious sedation, your appointment will pass like a dream. When it's over you won't remember any significant details from your appointment.
Will your next appointment be your first using oral conscious sedation? Keep in mind that you'll need a friend or family member with you to drive you home afterward; it can take several hours for the effects of oral conscious sedation to wear off.
Call Westside Dental Associates if you'd like to learn more about oral conscious sedation, or if you just want to set up an appointment with Dr. Latner. We offer this great service to patients from Los Angeles, Santa Monica, Beverly Hills, West LA, Mar Vista, Culver City, Rancho Park, Westwood, Brentwood, Venice, Marina del Rey, Playa Vista, and beyond.