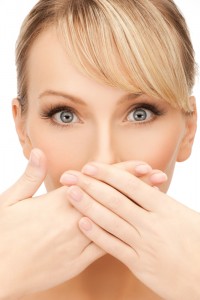 Do you struggle with bad breath on a regular basis? Your diet may not be the culprit. Other causes of bad breath include sinus trouble, dry mouth, and smoking. A few medications can also play a role. The specific cause we want to address today, though, is gum disease.
Gum disease is caused by the accumulation of bacteria and plaque around your teeth and gums. When gum disease is first developing, you may not have any noticeable symptoms. When they do start developing, though, one that you may experience is frequent bad breath, also known as halitosis.
Other gum disease symptoms include:
Red, swollen, or tender gums
Gums that bleed when brushed
A receding gumline
Loose teeth
When gum disease becomes more advanced, it can lead to tooth loss. Studies have also shown that it can make you more vulnerable to other kinds of health problems, including stroke, heart disease, Alzheimer's, diabetes, and pre-term birth or low birth weight.
Have you experienced any of these symptoms? Dr. Latner can help you treat them. At Westside Dental Associates, we're happy to provide customized care to help you enjoy good health and wellbeing again. For some patients, treatment may only involve spending more time brushing and flossing each day. Other patients may need more advanced help, which may involve treatment with Arestin.
Call our Los Angeles dental office to schedule an appointment with Dr. Latner. We're happy to serve patients from Brentwood, Santa Monica, Venice, Beverly Hills, Marina del Rey, Rancho Park, Mar Vista, West LA, and all surrounding areas.