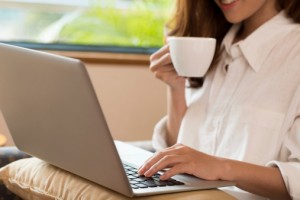 Are you looking for a Super Dentist? If you want a highly qualified Los Angeles dentist, committed to your overall good health, skilled in all aspects of dentistry, and respected in the dental community, you should make an appointment to see Dr. Latner today. Dr. Latner completed his masters in Kinesiology at UCLA, received his dentistry degree from Washington University in St. Louis, and served a two year residency in pediatric dentistry at Children's Hospital Los Angeles. Dr. Latner is also a devoted Bruins fan who served many years as the UCLA football team's dentist. For the past 30 years, your 90064 dentist has been providing quality and comprehensive dental care to patients throughout Los Angeles. And in 2014, Dr. Latner was named one of Southern California's "Super Dentists."
Accredited by the American Academy of Cosmetic Dentistry
A master of the Academy of General Dentistry
A member of the Board of Directors of the American Academy of Cosmetic Dentistry
A clinical assistant professor at the UCLA School of Dentistry
A published author in the Journal of the American College of Dentists
President of the Los Angeles Academy of Cosmetic Dentistry
Your 90064 Dentist Offers Patient Centered Dental Care
At Westside Dental Associates, patient satisfaction is priority #1. Dr. Latner loves his work and it shows. Dr. Latner understands that restoring a smile can change a life. He enjoys seeing his patients gain back their confidence and take control of their health.  For those with dental anxiety, your 90064 dentist offers conscious oral sedation to eliminate apprehension and reduce discomfort for every procedure. Likewise, Dr. Latner and his team are committed to helping each and every patient afford the dental care they need. That's why he also offers help for patients who need to file insurance claims or apply for Care Credit.
Your 90064 Dentist: Solutions for Every Smile
No matter what condition your mouth is in, Dr. Latner has a dental care solution for you. Over the years Dr. Latner has gained much experience with extreme cases of decay and malocclusion. That's why he takes a compassionate approach to understand each patient's unique situation and to find the path toward good dental health that works for them. Your 90064 dentist is also great with children. During his time as a dentistry resident at Children's Hospital Los Angeles, he also learned to master the unique requirements that maintain a child's dental health. For patients 1 to 100, with dental problems A to Z, whether you have only minor cosmetic concerns, or are in need of immediate pain relief, Dr. Latner can help.  Westside Dental Associates offers a comprehensive selection of dental services for the entire family including dental sealants, gum disease and root canal therapy, full mouth restoration, porcelain veneers, porcelain crowns, dental implants, and Zoom whitening.
Your 90064 Dentist Appointments
If you're looking for a truly exceptional dentist, both accomplished and compassionate, make an appointment with Dr. Latner at Westside Dental Associates today.  Your 90064 dentist serves families throughout West Los Angeles and surrounding communities including Brentwood, Santa Monica, Venice, Beverly Hills, Marina Del Rey, Rancho Park and Mar Vista.