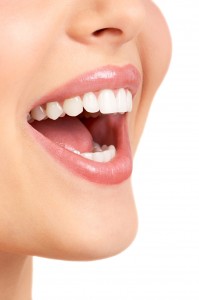 Are you so embarrassed of your smile that you hide it when you talk or laugh? Do the beautiful smiles you see on TV, at the movies, or in your favorite magazines just seem to make your feelings even worse? At Westside Dental Associates, a unique cosmetic solution can help you overcome these feelings to enjoy a better sense of self-confidence. It's called porcelain veneers.
With porcelain veneers, Dr. Latner can help you tackle two common cosmetic issues: staining and flaws like misalignment or cracks and chips. What's more, you can see fully customized results in just two appointments.
Here's how the process looks.
First, Dr. Latner will talk to you about the changes you want to make during a special consultation appointment. Your porcelain veneers will be designed to reflect your goals and the shade and shape of surrounding teeth. Then, before you go, Dr. Latner will prep your teeth for your final veneers.
When those final porcelain veneers are ready, you'll come back to our Los Angeles office to have them attached. Afterwards, you can go back to your normal schedule with your beautiful new smile completed and ready to show the world.
Are you curious about what porcelain veneers might do to your smile and your confidence? Let Dr. Latner answer your questions and recommend a treatment plan. Call us today. You want a beautiful smile and we can help. We offer porcelain veneers to patients from Los Angeles, Santa Monica, Beverly Hills, West LA, and Mar Vista.