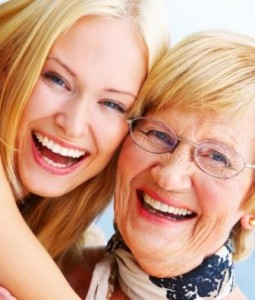 Our last post focused on all-porcelain crowns and the benefits that come with them. Today, we'd like to focus on two similar but slightly different services: porcelain inlays and onlays.
These restorative services are similar to crowns in that they restore fractured or badly decayed teeth, but they're also slightly different. Inlays are made to restore that small area between a tooth's rounded cusps. Onlays, on the other hand, are made to fit over one or more cusps.
Dr. Latner will determine your needs during a consultation appointment as his Los Angeles dental office. Not every situation demands an inlay or onlay, but if your situation does, what you need will depend a lot on the results of your tooth-by-tooth exam.
Based on what Dr. Latner sees, he can design a restoration that will match the shape and size of your existing cavity, fracture, or filling. Our lab will then fabricate your restoration based on an impression of your tooth and any other information Dr. Latner sends. The result will be a natural-looking product that restores your smile's functionality and encourages you to share your smile with others instead of hiding it.
Do you need help restoring one or more teeth with an inlay or onlay? Call Westside Dental Associates today to reserve an appointment. Dr. Latner serves patients from Los Angeles, West LA, Santa Monica, Beverly Hills, and surrounding communities.