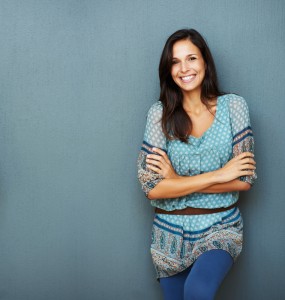 Here at Westside Dental Associates, we care about more than just the outside appearance of your teeth. We feel that for a mouth to be truly beautiful, it's healthy from the inside out. That's why we believe in practicing restorative esthetic dentistry.
Restorative esthetic dentistry is all about restoring teeth in a lifelike, attractive way. Teeth or gums can become damaged, decayed or injured for a variety of reasons. Esthetic dentistry not only addresses these issues, but also gives you beautiful looking teeth.
Dr. Latner uses a variety of restorative esthetic dental techniques to help you achieve a beautiful, healthy mouth. Tooth-colored fillings, porcelain crowns, dental implants, inlays and more are all potential options to help restore your smile to its shining glory. We match the color of your existing teeth so that the new dental work will look completely natural.
If this sounds like something you'd be interested in, we'd love to help. Dr. Latner will have a consultation with you and create a customized plan to improve your smile that will meet your unique needs. We'd love to give you a beautiful, healthy smile.
Interested in learning more about restorative esthetic dentistry? Call us today! Our caring staff would love to talk to you. At Westside Dental Associates, we're here to help you at our convenient Los Angeles office.