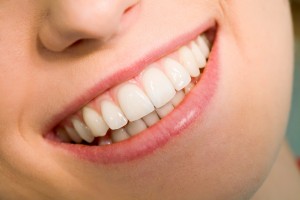 Many patients dream of a more beautiful smile. For some, though, the expense or the inconvenience of multiple visits can be off-putting. But there's one service that allows you to get the cosmetic care you're looking for at a smaller price and in just one appointment—it's called cosmetic bonding.
Cosmetic bonding is a great solution for patients who have a chipped or slightly misaligned tooth that they want you to restore. To do that, Dr. Latner will apply a putty-like material known as composite resin to the surface of the tooth. To make sure that your restored tooth matches the rest of your smile, the resin will be shaded to blend in.
When the resin has cured with a curing light, Dr. Latner will complete your procedures by sculpting and shaping it.
Caring for Your Restoration
Once your smile has been restored with cosmetic bonding, you might wonder how you can keep it looking beautiful. The answer is simple, just brush and floss like you normally would. If cared for properly, you can expect cosmetic bonding to last for 5 to 10 years.
Are you looking for an alternative to porcelain veneers that can help you enjoy better self-confidence? Talk to Dr. Latner of Westside Dental Associates about cosmetic bonding. Our Los Angeles team would be happy to answer any questions you might have. We serve patients from Los Angeles, Santa Monica, Beverly Hills, West LA, Mar Vista, and beyond.