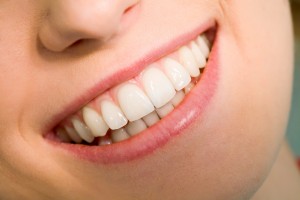 Thanks to cosmetic dentistry, there are so many ways you can enhance your smile. However, simply deciding to have a cosmetic procedure is not enough. You must select a cosmetic dentist in Los Angeles with the training, the experience and the dedication to give you a smile that is not only beautiful, but a fitting complement to your unique features. In the City of Angels, that dentist is Dr. Latner.
Finding the Right Cosmetic Dentist
When you are looking for a cosmetic dentist to take care of your smile, nothing is more important than the doctor's education, affiliations and experience. Dr. Latner has them all. After attending UCLA, he graduated from the Washington University-St. Louis, School of Dental Medicine. Dr. Latner was accredited by the American Academy of Cosmetic Dentistry in 1992 and achieved mastership in the Academy of General Dentistry — a level of professionalism that fewer than 10 dentists can claim. In addition, he serves on the Board of Directors of the American Academy of Cosmetic Dentistry, and is a clinical assistant professor at the UCLA School of Dentistry, where he lectures on aesthetic dentistry.
Find a Trustworthy Cosmetic Dentist
If you want to know that your cosmetic procedure will give you the look that is right for you, then consider the testimonials of your Los Angeles cosmetic dentist's happy patients. We have patients whose smiles alone provide all the testimony you need to know that your smile will be in the best of hands. However, if you'd like to read what our patients have to say about Dr. Latner and his team of dental hygienists and dental assistants, then go to our testimonials page.
Most Popular Cosmetic Dentistry Procedures
While we offer a comprehensive menu of cosmetic dentistry services, there are a few for which Dr. Latner is well known. For example, he designs porcelain veneers that look so natural they might even deceive you into believing they are your real teeth! With Invisalign, the orthodontic system that uses clear plastic aligners to move teeth, Dr. Latner helps patients enjoy the aesthetic and psychological benefits of a straight smile. And by using Propel in conjunction with Invisalign, your teeth will move even faster.
For a smile that looks too gummy, Dr. Latner is an expert in the Chao Pinhole Surgery Technique®.
Call Our Office Today
To discuss the cosmetic dentistry procedure you need to have a more attractive smile, schedule a consultation with Dr. Latner in Los Angeles. Nothing is more important to us than your healthy and beautiful smile.