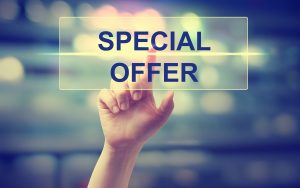 We don't live in a bubble. We understand that many people truly desire to have a healthy mouth, teeth and gums. But, some will be reluctant to visit their dentist because of concerns with the cost. That's why as your dentist in Los Angeles, we've eliminated the cost barrier so that if you're more price-sensitive, you don't have to miss out on excellent oral health. Read on to learn more about why it's important not to neglect your oral hygiene and how we can help you maintain your overall oral health.
Why Your Oral Hygiene Matters
Your oral hygiene matters because it has wide-reaching effects. First, it prevents conditions like gingivitis, gum disease and tooth loss by ridding your mouth of harmful bacteria and plaque. It involves the practices of brushing and flossing your teeth at least twice a day. It also entails eating a healthier diet that produces less acidic saliva, which causes tooth decay. Furthermore, along with dental examinations and cleanings, your oral hygiene forms the two pillars of oral health.
Dental Examinations and Cleanings – the Second Pillar of Oral Health
Your twice a year visit to your dentist serves as the second pillar of your oral health because it allows you to get a thorough cleaning and examination. The cleaning provides you with a fresh slate of sorts, allowing you to continue practicing excellent oral hygiene and build upon it. The examination is super important in identifying any developing issues that could compromise your oral health. By visiting your dentist, then, you have the opportunity to nip any issues in the bud before they become major problems.
Special Offers
At Westside Dental Associates we know how valuable it is to stay on the proactive side of your oral health. That's why we are making this special offer so that you can participate. Everybody deserves to have a healthy mouth, teeth and gums. Therefore, we've made the following available to you:
New Cleaning Patient Cleaning and Polishing (for Adults and Children) $47
New Patient Exam and X-rays (for Adults and Children) $35
Take advantage of this offer and make this the time in your life where you take a proactive stand for your oral health. You deserve to be happy and healthy, adding life to your years. Call us today to schedule your first visit.
About the Author
Dr. Les Latner is a graduate of UCLA and Washington University School of Dental Medicine. He is a member of the American Dental Association, Western Los Angeles Dental Society, Academy of Pediatric Dentistry, American Academy of Cosmetic Dentistry, American Academy of Dentistry Charitable Foundation, Los Angeles Academy of Cosmetic Dentistry and California Society of Pediatric Dentists. He practices at Westside Dental Associates and can be reached for more information through his website.